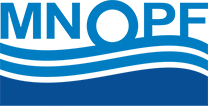 Since my last update on 17 March, the situation in the UK has changed significantly as you will be aware. The MNOPF remains in regular contact with its administrators and other providers to monitor service provision to members. Currently staffing levels are exhibiting normal sickness levels and, although virtually everyone is working from home, work is being processed as usual.
As this situation develops we are expecting that our partners, such as the Royal Mail, our printers and Government bodies, will not be able to meet their usual high standards. When this inevitably happens, members may not experience a response as quickly as they are accustomed to and we ask them to be patient and understanding in these unprecedented circumstances.
Members should be reassured that pensions will continue to be paid and priority will be given to the processing of retirement and death claims. The Trustee will continue to work closely with its administrators to protect the interests of the MNOPF and its members in these challenging times.
Rory Murphy
MNOPF Chair