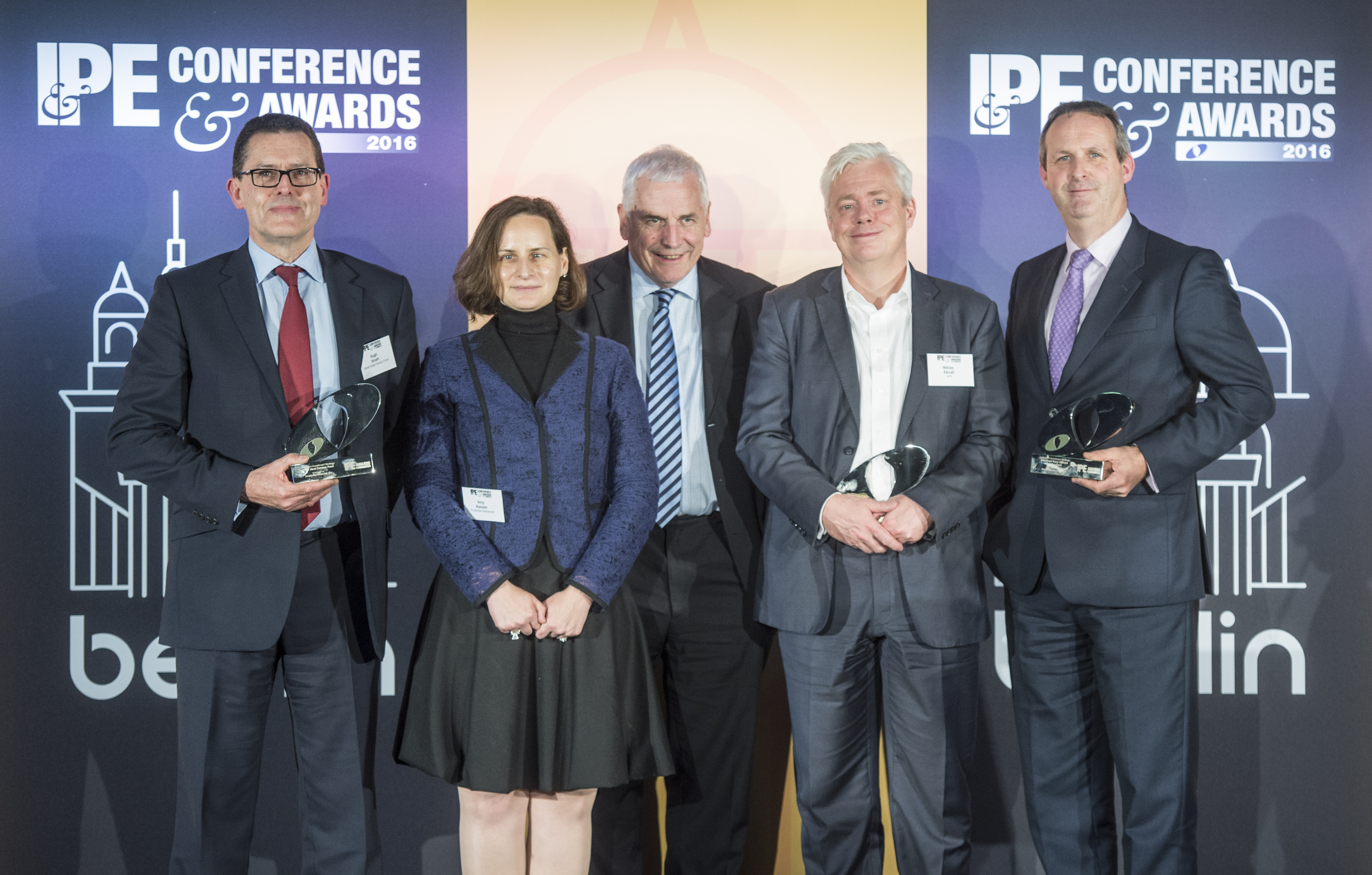 The £2.9bn Merchant Navy Officers Pension Fund (MNOPF) has bucked the trend of many UK pension funds by achieving a steady increase in its funding level, and in the process has saved the maritime industry employers an estimated £300m in deficit contributions over the last three years.
Having already picked up two industry awards for the success of the Fund's investment strategy earlier in 2016, the Fund was delighted to win a prestigious gold award for "Long Term Investment Strategy" at the Investment and Pensions Europe Awards in Berlin on 1st December.
The IPE Awards recognise achievements across Europe and are highly regarded for their impartial judging of excellence. The MNOPF was proud to win this award, presented in one of the hotly contested "gold award" categories.
The MNOPF's investment strategy is implemented by Willis Towers Watson as Delegated Chief Investment Officer. The investment strategy has led to the MNOPF funding level increasing in the last four years, broadly in line with the Trustee's Journey Plan which targets 103% funding on a gilts basis by 2025. 
This comes at a time when many other schemes have seen their funding levels decrease, and a significant contributor in this success has been the MNOPF's level of liability hedging. An analysis of the last valuation results of the MNOPF demonstrated that without the success of the investment strategy, the Fund would have been seeking deficit contributions of approximately £300m from maritime employers, which would have had a material impact on the sustainability of several employers in what is a critical industry sector.
Communications Director, Phil Boyle, said:
"This prestigious award is testimony to the MNOPF's high standards of governance, investment strategy and risk management. As a result, our members enjoy greater security of their pensions and our employers are benefitting from significant savings in pension contributions".
For further information, please contact:
Andy Fleming/Kirsty Wilson
MHP Communications
0203 128 8523/8089