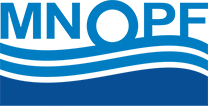 Naturally there are concerns about the impact of the Coronavirus on the MNOPF, particularly the Fund's ability to keep making pension payments to members and the impact of recent market instability on the security of members benefits.
Over the past few days the Fund has engaged with all the MNOPF administrators and suppliers to ensure that appropriate arrangements are in place for pensions to continue to be paid in the normal way. The MNOPF is well organised to continue to operate as usual through these challenging times with members receiving their MNOPF pensions as normal.
Please be reassured that your benefits are secure. This is in large part through the extensive work carried out over the past decade to reduce risk within the Fund, including the purchase of insurance policies by the Trustee to make members' pensions more secure.
Please also note that the Spring Members' Forum, which was scheduled to be held in Dover, is cancelled.
Rory Murphy
Chair