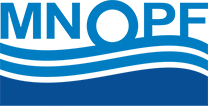 Following the UK's exit from the EU on 31 January 2020, the UK and the EU are now subject to a transition period which is expected to last until 31 December 2020. There is still a degree of uncertainty as to the position of the UK in terms of a Brexit deal at this time.
It is the Trustee's understanding that some UK banks may consider closing UK bank accounts for people living in the EEA who do not have a UK address, as they may no longer be able to offer their services in some countries after 31 December 2020. If you live in one of the member countries of the EEA, please check with your UK bank as soon as possible to understand if your bank account could be affected. Not all banks will necessarily take this stance, however, if your UK bank account has to be closed because of this issue, your pension payments could be affected.
If you decide to change your bank and set up a new account to receive pension payments please complete a new Benefit Payment Mandate Form as soon as possible – click here.
The form can be returned to enquiries@mymnopfpension.co.uk, or posted to myMNOPFpension, Post Handling Centre U, St James' Tower, 7 Charlotte Street, Manchester M1 4DZ. Please note that the Benefit Payment Mandate Form has a section for a new UK bank account or a new overseas bank account. If you are considering opening an overseas bank account, please ensure that you understand the associated fees with your new bank account.
If we do not hear from you, your pension will continue to be paid to your existing UK bank account. If you do not need to change your bank account, you do not need to contact us.
Please contact the administration team if you have any questions regarding this issue. They are able to help you more quickly if you contact them by email (using the address shown above) rather than by posting a letter. Please make sure you include your name, National Insurance Number, date of birth, your membership number and a contact telephone number. You can also call the team on 01372 200200 (from the UK) or +44 (0) 1372 200200 (from overseas), however, please note that for security reasons we are unable to change your bank details by telephone.