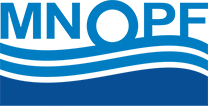 Latest news from the MNOPF Chair
Privacy Notice updated
The MNOPF Privacy Notice has been updated and can be viewed here. The changes reflect the impact to the data protection legal framework following the UK's exit from the EU. The types of data the Trustee processes, and the reasons for the processing, have not changed.
MNOPF signs 'Net Zero' Statement of Support
As Chair of Trustees of the MNOPF, I recognize the challenges climate change presents for governments, business and civil society and the scale of the transition needed. I also recognise that the MNOPF's ability to uphold its fiduciary duty in providing long-term, risk-adjusted returns to our members is threatened by the impact of climate change both now and in the future.
That is why I, along with 13 other pension and retirement scheme chairs (collectively representing £267.9 billion of assets under management), have signed the Pension Fund Chair Net Zero Statement of Support, part of The Prince's Accounting for Sustainability Project (A4S). This commits the MNOPF to set a net zero pathway within 12 months of signing. We intend to demonstrate this by:
Committing to set net zero targets to align our investment portfolios with a pathway to limiting global warming to a 1.5°C rise above pre-industrial levels
Expecting our direct service providers to support this ambition
Being an active shareholder across all relevant asset classes we invest in
Collaborating with our peers to innovate ways to bring influence to bear in the interest of our members
Attempting to understand climate risk in a holistic manner and to manage these risk factors within our investment portfolios, including physical and transition risks
Protecting our members' benefits from the potential economic impacts of climate change is vital. That is why the MNOPF has committed to align our investments with net zero emissions, and we are proud signatories of the Princes A4S net zero statement of support.
In signing this statement, the MNOPF is formalizing its increased ambition and signalling its commitment to a net zero emissions economy and invest in a resilient future. You can find out more about the work of A4S here.
Rory Murphy
Chair of MNOPF Trustees
The signatories are:
Otto Thoresen, Chair, British Telecom (BT) Pension Scheme
Russell Picot, Chair, HSBC Bank Pension Trust (UK) Limited
Peter Goshawk, Chair, Barclays UK Retirement Fund
Denise Le Gal, Chair, Brunel Pension Partnership, LGPS pool
The Honourable Nicola Roxon, Chair, Health Employees Superannuation Trust Australia (HESTA)
Ruston Smith, Chairman, Tesco PLC Pension Scheme
Chris Hitchen, Chair of the Investment Committee, National Employment Savings Trust (Nest)
Councilor John Mounsey, Chair, South Yorkshire Pensions Authority, South Yorkshire Pension Fund
Tony Ashford, Chair, Unilever UK Pension Fund
Robert Gould, Chair, Pensions Committee, Environment Agency Pension Fund
Rory Murphy, Chair of Board of Trustees, Merchant Navy Officers Pension Fund
Chris Martin, Executive Chairman of ITS (acting as Professional Corporate Sole Trustee), Atos UK 2019 Pensions Scheme
Ken Woodier, Chairman, Pennon Group Pension Scheme
Andrew Warwick-Thompson, Chair of the Board of Trustees, Scottish Widows Master Trust