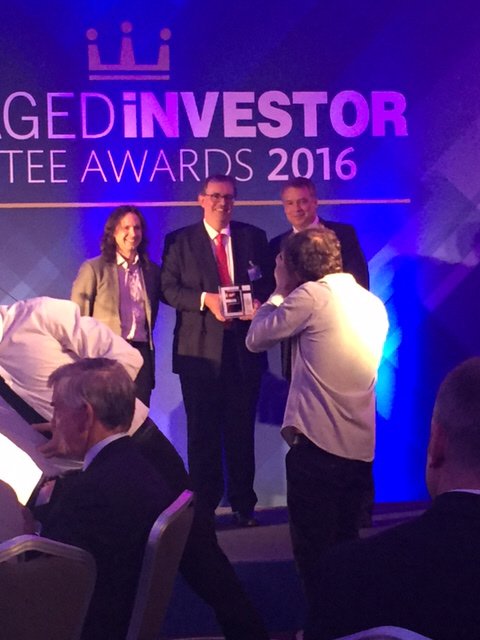 July has been a fruitful month for the MNOPF with awards at two prestigious industry events. On 7 July, the Fund was successful at the Engaged Investor Awards in London. In presenting the Fund with the award for 'Best Investment Strategy', the judges commended our creation of a journey plan and the progress the Fund has made towards delivering our target of full funding. The Fund's use of fiduciary management, our Delegated Chief Investment Officer, was also highlighted as contributing to its success.
The Fund's investment strategy was also a winner of the 'Best Investment Strategy' at the Professional Pensions Pension Scheme of the Year Awards. The winners were announced at a drinks reception with the trophies due to be presented at a formal dinner in September. The MNOPF was shortlisted in all four categories it entered was also delighted to win 'Best DC Scheme Innovation', awarded in respect of the Fund's success in establishing a copy of the Ensign Retirement Plan within the MNOPF.
We are delighted that the hard work that the Fund and its advisers put in to securing members' retirement benefits continues to be recognised by the wider pensions industry.