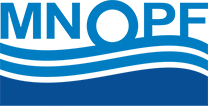 DON'T LET SCAMMERS ENJOY YOUR RETIREMENT
Scammers are continuing to target pension pots of all sizes and are using increasingly sophisticated methods to do so – please see links to media articles below.
Guardian newspaper– sharp rise in scams during pandemic
Guardian newspaper– vigilance required for Black Friday scams
The FCA ScamSmart website provides valuable information on how pension scams work, how to avoid them and what to do if you suspect a scam. Even if you have read about pension scams in the past, it is worth reminding yourself of the latest tricks and phrases scammers use to con people out of their pension savings.
If you are thinking about transferring your pension away from the MNOPF, it is very important that you understand your options. Before making any decision, the Trustee strongly encourages you to use the Pension Decision Service (provided by the MNOPF's administrator Mercer) and/or that you seek regulated, independent financial advice.
Authorised Financial Advisers can be found at www.unbiased.co.uk.