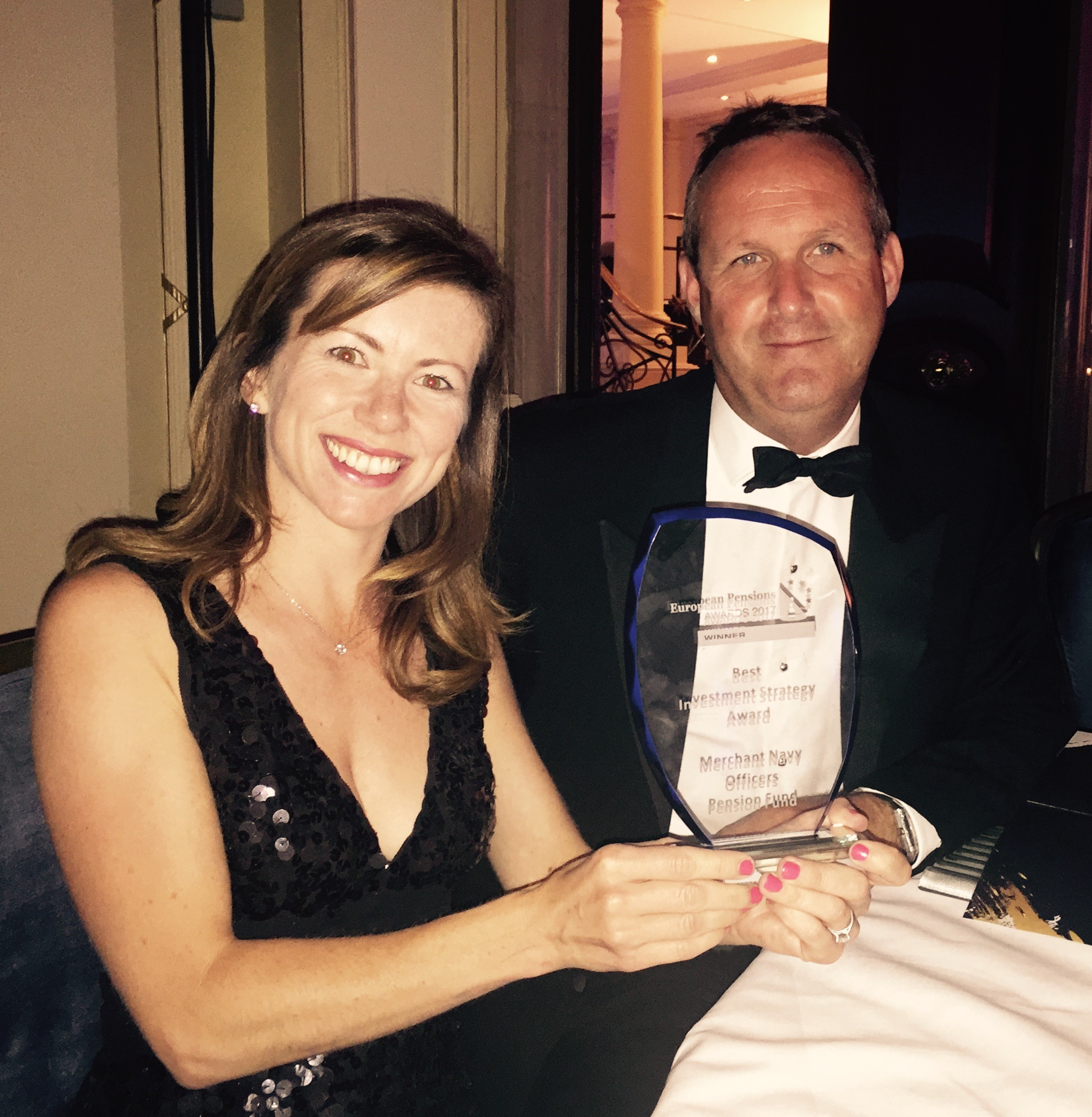 London, 23 June 2017 – The Merchant Navy Officers Pension Fund (MNOPF) has once again been rewarded for its successful and innovative investment strategy by scooping the Best Investment Strategy Award at last night's prestigious European Pensions Awards in London.
Having continually outperformed many other pension funds, and achieved returns way above average for the industry, the MNOPF has seen significant progress towards its journey plan of achieving 103% funding on a gilt basis by 2025. Willis Towers Watson as Delegated Chief Investment Officer implements the MNOPF's investment strategy. 
Having already picked up several awards for the MNOPF in 2016, Rory Murphy, MNOPF Chair said, "It is extremely satisfying to once again be rewarded for the successful work being undertaken by the MNOPF Trustee. We continually strive to innovate and improve what we do, and this award is testament to that".
Andrew Waring, chief executive of MNOPF Trustees Limited, who attended the awards evening commented, "I am very proud to have been able to accept this award on behalf of the MNOPF and to be able to represent a Fund that continues to innovate and achieve such success in a very competitive industry".
The European Pensions Awards recognise achievements throughout the UK and Europe, with representatives at the awards gala dinner from many countries alongside those from the UK. Over 400 guests attended the sold-out ceremony to honour the investment firms, consultancies and pension providers across Europe that have set the professional standards in order to best serve European pension funds in these increasingly challenging times.